T-Shirts have been a great inclusion to our fashion industry, from West to East the craze of wearing T-shirts has evolved because this casual wears are the most easiest outfits to handle. Checkout our best T-shirts collection for yourself – starting just at 500 PKR.
Best T-Shirts Collection For Men & Women in Pakistan
T-SHIRTS
WHY PEOPLE PREFER T-SHIRTS
There are a number of varieties of T-Shirts(Tee) available in the market but to be honest, a Tee can only be qualified as Smart Casual if it is of good quality plain and smartly fitted and the quality of the cloth is washable. The true meaning of the word Smart Casual is style when it comes to a proper dress code.
People prefer T-Shirts as they feel the versatility is endless and it makes a perfect choice for them and cost-effective and comfortable.
Generally, people never have the habit of too many T-shirts. Everybody loves to wear his or her favorite T-Shirt all the time, and on special occasions, but T-Shirts are not a good choice for a formal official dinner, rather it is more defined as Smart Casual for informal meetings and outings.
TREND IN SOUTH ASIA:
Nowadays, the easiest and comfortable dress in the South Asia region is to Wear Jeans with a Shirt or T-Shirts. People prefer T=Shirts due to their look which made a smart impact on the individual. Even this is a more comfortable dress for college and university going girls. It is easy to buy and easy to wear, with the comfort of looking smart in the classroom. In this region, T-Shirts are made and wear by every segment of society. You do not need to a student or driving a car, even the middle class and lower middle class can afford the luxury of having a smart T-Shirt with any Jeans. A recent survey shows that Jeans & T-shirts or Shirt are now like the national dress of this region.
EASY TO WEAR:
Young teenagers are in the habit of buying T-Shirts regularly as and when they hear about Sale, they applied on Cart without even bother to see the price, but wear only their favorite ones, without pressing the Shirt, and they feel proud of wearing their favorite shirts. Experience some of them wearing one or two Shirts during the entire year. This attraction of T-Shirt can never be replaced with any other dress-code.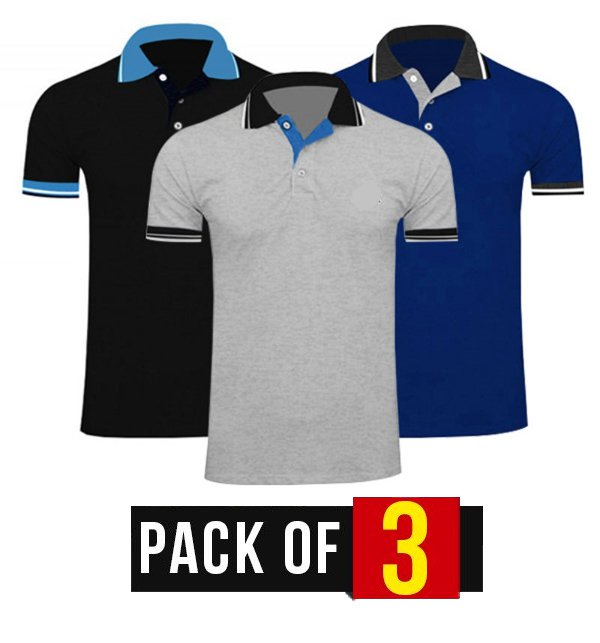 COST EFFECTIVE:
Since there are numbers of brands and competitors in the market, which can ease the customer to go for the best at a reasonable price. A sale is a regular feature on garments shops and especially on on-line stores, Sale is opened for 12 months in a year. Students and Teenagers always go for the T-Shirts as and when they get their pocket money or they have funds in the pocket. T-Shirt now becomes a Smart Casual Identity for all the youngsters.
ONLINE FACILITY
The facility of online shopping is also one of the reasons for increasing the trend of T-Shirts. People find it easy to shop from home, which reduces their fuel cost and more importantly, the time money.
FREE SHIPPING:
There is no delivery fee for online shopping, which also attracts the customers to go for this option. There are a large number of brands and online service providers available in the market, and to attract the customers through free shipping is also one of the market tactic to attract the students and young generation.
VARIETY OF SIZES:
Unlike the formal shirts, where sizes are available only in three categories, T-Shirts are easily available in all the sizes ranging from small to double extra large. Some brands are also offering shirts for small kids for 2-3 years for both genders.
BRANDED COMPANIES RIGHTS:
Although all the branded T-Shirts have rights reserved for their logo, but unfortunately, there are number of copy brands are available in the market. There is no such regulatory body to control the rights reserved. The only benefit of this first copy is that the customers gets a brand name at low cost.
T-SHIRTS OFFERED BY ARTICLESTELLER.COM:
ArticlesTeller.com is a new entrant in the market with having the expertise of the top players in the market. Our focus in quality and not the profit. There is still a huge room available for quality T-Shirts for all segments of the society. Articles.com are coming up with a unique idea of introducing their products initially via online with all the size and in all color, however, at the later stage, we are planning to open Company Outlets are major markets in the city. Our delivery time would be 24 hours from the date and time of order, which is less than the market competitors and customer would not have to follow us for their favorite orders.
Our entry in the market will make history in the industry, as we assure our customers the standard of quality and garment and stitching from renowned tailors.
Follow us for your favorite T-Shirts at ArticlesSeller.com and view your favorite products in all size, color, half and full sleeves, and get your product within 24 hours at your doorstep.